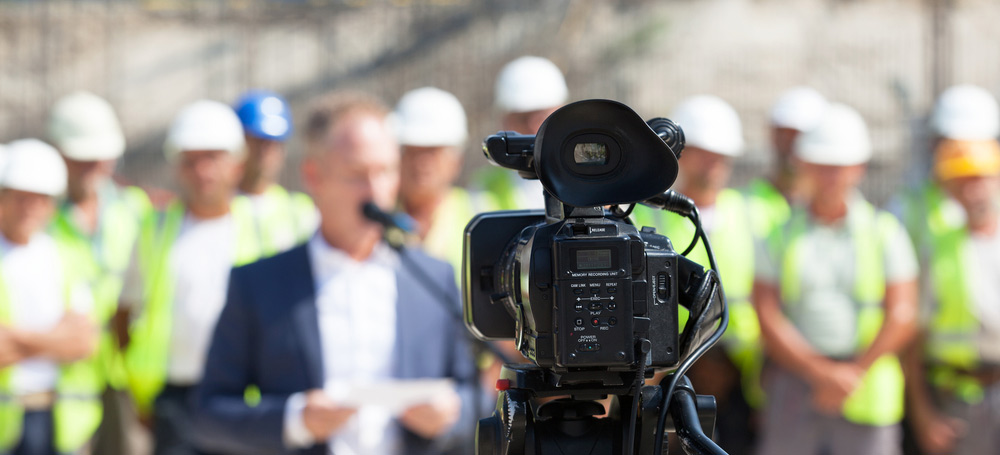 From the Desk of Colin Johnson:
Brothers and Sisters, the construction industry continues to be at the forefront of innovation when it comes to new materials and installation processes. There are many conventions throughout the year highlighting these innovations for our different trades. The International Surface Event is the largest North American flooring event serving all the floor covering industry and bringing together buyers and sellers from around the world to see the latest floor covering products, tools, trends, services, and technologies. The Tile and Marble trades are represented at this event with demonstrations of adhesion techniques, installation methods, and tools that our members will be using in the future.
BAC Local 3 representatives Jordan Mondragon, David Calderon and I recently attended the International Surfaces Convention in Las Vegas along with representatives from BAC Local 4 So CA and BAC Local 13 MWADC. The International Union and International Masonry Institute also had attendees. Together, we managed a booth representing the union side of the market, discussing with manufacturers the benefits of hiring union labor. Non-union contractors also visited the booth to inquire about BAC. Many of these contractors were not aware that the BAC is an International Union, and our members can work throughout the U.S. and Canada. Several contractors were interested in what the Union could do to help grow and expand their companies into the Public Works market. This includes increasing their workforce with skilled and trained employees.
Attending conventions like the International Surfaces Event helps educate the public on what unions offer working families. Educating ourselves on the newest products and techniques is also crucial for the growth of our Union. Continued education classes are offered at both our training centers and with the International Masonry Institute. For upcoming classes, visit www.bac3train.com for our masonry trades and www.nctijatc.org for tile. Visit www.imiweb.org to attend classes in Bowie, Maryland.