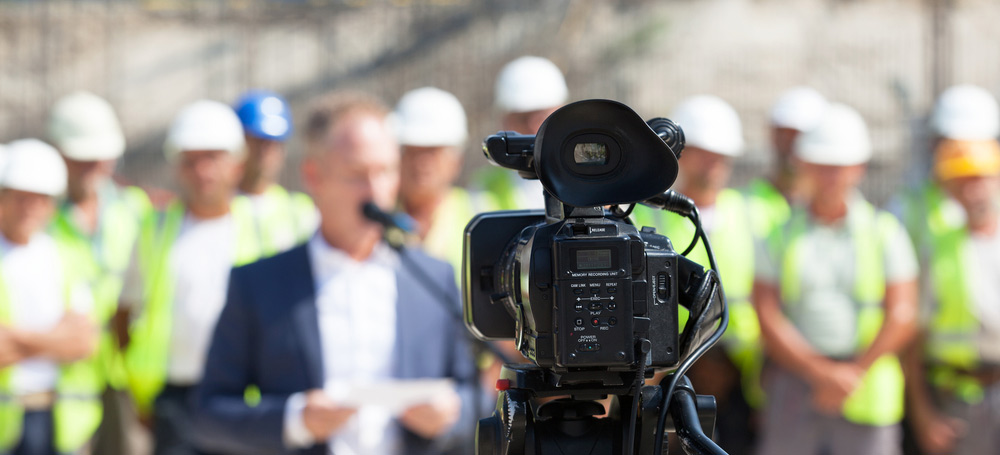 News Article Month of July 2023
From Organizer Manny Enriquez:
Why Are Unions The Best Option For All Construction Workers?
I have been on staff with BAC Local 3 for almost two years and I continue to learn every day. My time is primarily spent trying to organize new contractors, and stripping non-union workers to provide our current signatory contractors with the workforce they need. We know that being a part of a union has a lot of perks and benefits. A challenging part of my job is conveying this message to non-union workers that don't know what the union has to offer. This means, boots on the ground talking with non-union workers. The following list shows some of the benefits I use to organize the non-union workers I meet. Every worker has different questions and concerns about joining a union. We focus on the benefits that will attract each individual worker into joining BAC Local 3.
Unity is Strength – unions provide workers with a powerful, collective voice to communicate to management their dissatisfaction and frustration.
Unions negotiate better terms and conditions – All aspects of working life should be the subject of discussion and agreement between employers and employees under the protection of a trade union.
You earn more in a unionized workplace – Trade union members earn on average 10% more than the non-union workers.
You will have better Health & Welfare plans – Union members have superior H&W plans including dental and vision.
Better Job Security – Trade union members are most likely to stay in their jobs longer.
Unions fight for equal opportunities in the workplace – They stand for equal pay.
Union workplaces are safer – There are 50% fewer accidents in unionized workplaces.
Secure Retirement – Unions have great pensions; something to look forward to when you retire.
Top-down organizing or trying to sign new Contractors is imperative to growing our Union. With the construction market continuing to expand, we are focused on signing new contractors to build a larger signatory contractor base. There are many benefits to being a union contractor as well as being a union worker. One of the most substantial benefits is our ability to provide the most qualified craftworkers. We offer the best apprenticeship programs and upgrade training for our trades. Being a union contractor makes working on a PLA project much easier, and there may also be tax incentives to being a union contractor. These are just a few of the advantages. As we continue to have discussions with numerous non-union contractors the newly organized contractors will increase our market share and create more work opportunities for our members.
There are plenty of ways to participate in our organizing efforts and our Union. Attend your Local Chapter Meetings, and if you are out of work, call the Union Hall and put your name on the Out of Work List. Even If you are going to be off work for a few days, let us know. We can use your help bannering or picketing. The BAC Staff look forward to seeing you all at our Chapter Meetings.
In Solidarity,
Emmanuel "Manny" Enriquez