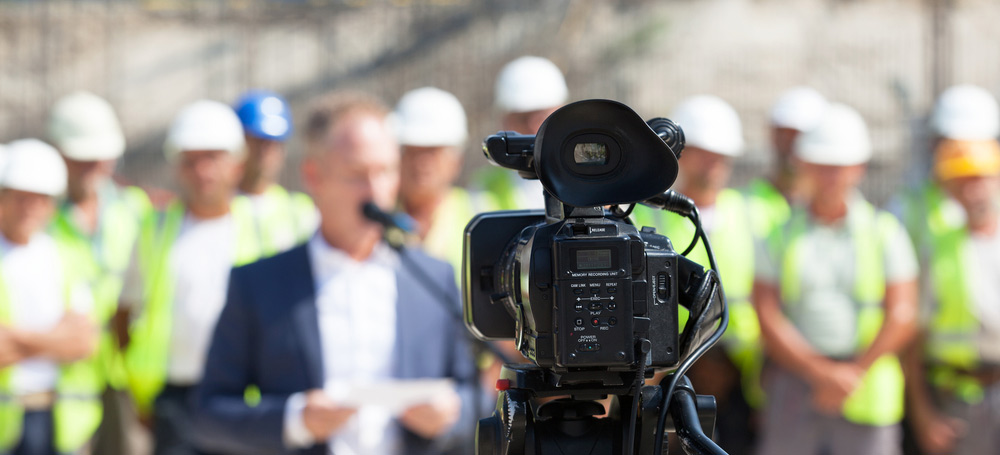 From the Desk of David Calderon:
Brothers and Sisters, as a long-time member of BAC Local 3 I can tell you firsthand the importance of recruiting and retaining apprentices in our crafts to ensure the future of our union. For us to continue to thrive and grow we must bring in new candidates that can learn the skills and techniques that set us apart from all the rest. It has been a pleasure to have been given the opportunity to visit several local high schools, colleges, and pre-apprentice programs within our jurisdiction to reach out to the youth and inform them about our union and what we have to offer. I visited Los Medanos College in Pittsburg, Cypress Mandela, Richmond Build pre-apprentice programs, Eden ROP Center in Hayward, Pinole Valley High School, Castro Valley High School, and Lincoln High School in San Leandro. I signed two new apprentices out of the Cypress Mandela program, 1 for our Brick apprenticeship and 1 for our PCC, both are doing well in their new careers.
On April 15, 2023, the Mason Development Center hosted its annual apprentice contest. It was a great day as our members competed in Brick, Marble, Terrazzo, and PCC. The following week on April 22nd we held our annual Tile competition at the Northern California Tile Industry Training Facility.  It was a chance for the families and friends to come watch our apprentices showcase their skills and have first and second place winners move on to the Western States Competition held in Hawaii later this year.
Congratulations to the first and second place winners who qualify to advance! I would like to take this time to congratulate the winners as well as all the apprentices who competed this year and a special thanks to the instructors and staff at both our training centers. It was obvious while watching our members compete that the training our apprentices are receiving at these facilities is second to none and is surely going to be the foundation for their future as Journeymen in their respective craft.
Skilled Labor Isn't Cheap
Cheap Labor Isn't Skilled
Congratulations to 2023 Local Apprenticeship Contest Winners:
Brick 1st place Emmanuel Martinez, 2nd place Isaac Flores, 3rd place Erick Moreno Flores.
Marble 1st place Sergio Mendoza, 2nd place William Black, 3rd place Eliseo Renteria.
PCC 1st place Daniel Bojorquez, 2nd place Francisco Mendoza, 3rd place Christopher Barcenas Barreras.
Terrazzo 1st place Gabriel De Luna, 2nd place Pedro Ambriz, 3rd place Malik Salim.
Tile 1st place Miguel Plancarte, 2nd place Steven Belasco, 3rd place Julio Alanis Bernal.