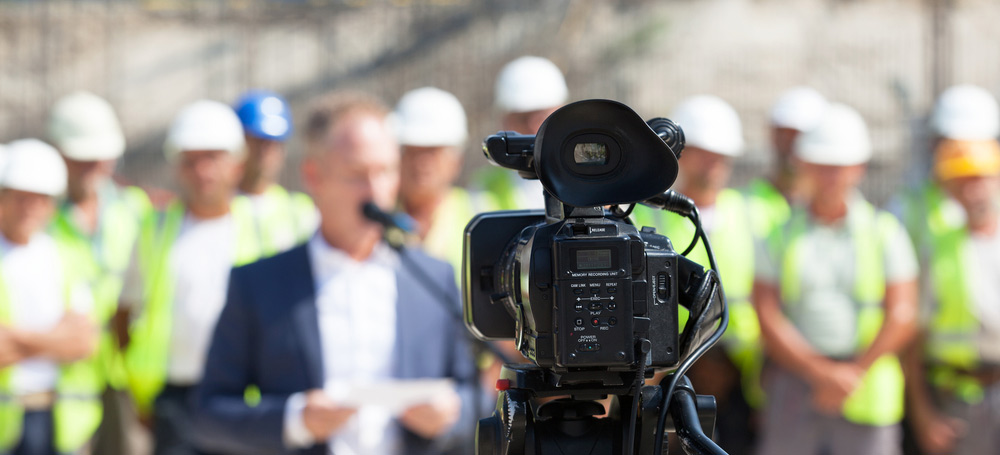 From the Desk of Lenny Paredes:
Happy Holidays and Happy New Year! As I sit here drafting this article, I am very thankful for the last 26 years working with BAC Local 3. Being part of a Building Trades Union offers fair wages, medical, dental and pension benefits. There are a lot of non-union workers in the construction industry that need to be organized to reap the benefits of Union membership. The good news is that support for labor unions in the U.S. is at a 57-year high, according to a new Gallup poll. Seventy-one percent of Americans now approve of labor unions — up from last year's 68%. Union support is also up from 64%, before the COVID-19 pandemic, and is the highest the polling firm has recorded since 1965. It is a great time for Building Trades Unions and their members try and organize non-union construction workers and grow our Unions.
2022 has been a good year for Local 3. We purchased a 10,800 sq. ft. building in Sacramento. We are currently shopping bids to remodel the bathrooms and offices for staff. The 2,000+ sq foot Hall is having tile installed soon and will be the new location for Sacramento monthly chapter meetings as well as general meetings.
BAC Negotiating Committees finalized three agreements this year. Our Bricklayers, Terrazzo Mechanics, and Terrazzo finishers ended up with five-year contracts. Tile Setters and Tile Finishers got a three-year deal. All trades received competitive increases on the check as well as increases to travel and subsistence.
Our Brick JATEC started a pre-apprenticeship program that will parallel an already great apprenticeship program. Our Tile JATC continues to train and turn out quality craftworkers. This year we had a Tile, Terrazzo, Marble, and PCC member qualify and compete at the 2022 International Union Apprenticeship Contest held in Boston this year. Our Tile, Terrazzo, and Marble apprentices took home first place honors, as the best in the nation. This is a compliment to both our training centers and staff at the Masonry Development Center in Tracy and the Tile Training Center in Livermore.
BAC anticipates another successful year in 2023. Hours in all our trades are trending up and the outlook for work hours in 2023 seems promising. I look forward to seeing our members on the jobsite or at a Union Meeting. Have a happy and safe Holiday Season.
BAC Local 3 the Best Hands in the Business
Save the date:
BAC Local 3, CA
24th Annual Crab Feed
Saturday, January 28, 2023
All proceeds benefit BAC 3 CA Sullivan-Kraw Scholarship fund