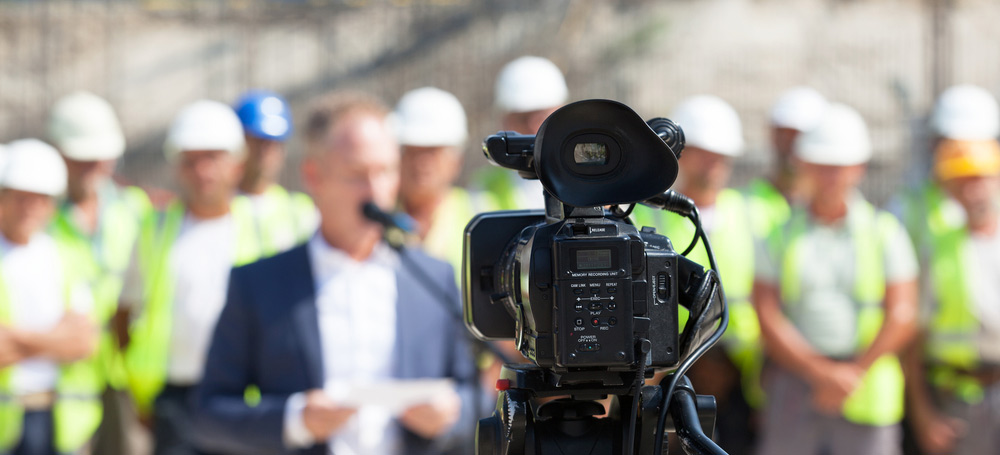 From the desk of Emmanuel "Manny" Enriquez:
My name is Emmanuel (Manny) Enriquez, I am the new organizer for BAC Local 3 Bricklayers and Allied Craft workers of Northern California. It's been only a short four months since I accepted the position as BAC Organizer. I can say it's been a rewarding and challenging journey so far and I continue to learn all the facets of Union Organizing.
So far, I've had the opportunity to establish pickets and banners against non-union contractors. Most recently, we have been bannering Everest Waterproofing in Concord and San Francisco. I continue to contact non-union companies to educate them on the advantages of becoming signatory contractors. Non-union companies can benefit from our highly skilled craftworkers and our training programs.
I've also been meeting non-union workers on jobsites and speaking with them about what the union can do for them. Giving these workers an opportunity to reap the benefits of being a member of BAC 3 has been very rewarding.
To operate successful organizing campaigns, it takes teamwork. I want to thank all the staff at BAC for helping me learn the job and receiving me as part of their team.
We have an ongoing campaign against a large non-union masonry contractor that operates throughout California, Arizona and Nevada. Organizing a contractor of this size is very complex. We have been collaborating with other BAC Locals and the International Union on this multi-state campaign.
Currently we have filed a Petition for Election. This will allow the workers to vote YES for BAC Local 3. The election will be held in early April, and we will do our best to educate these workers. If we prevail, we look forward to expanding our Union and giving these workers a living wage and benefits as members of BAC Local 3.
I recently attend the "World of Concrete" in Las Vegas. The World of Concrete has been serving the concrete & masonry construction industries for 47 years. This year, more than 60,000 people attended from all around the world, representing all segments of the concrete and masonry industries. The "Fastest Trowel on the Block" competition was held, with the winner laying 127 blocks in 20 minutes. The main event was the "Spec Mix Bricklayer 500." In this competition the winner laid 760 bricks in one hour to claim the title of "Worlds Best Bricklayer," taking home a new F-250 and more than $10,000 in cash and prizes.
The event was attended by representatives from BAC Locals across the country and the International Union.
Organize!!
Emmanuel "Manny" Enriquez