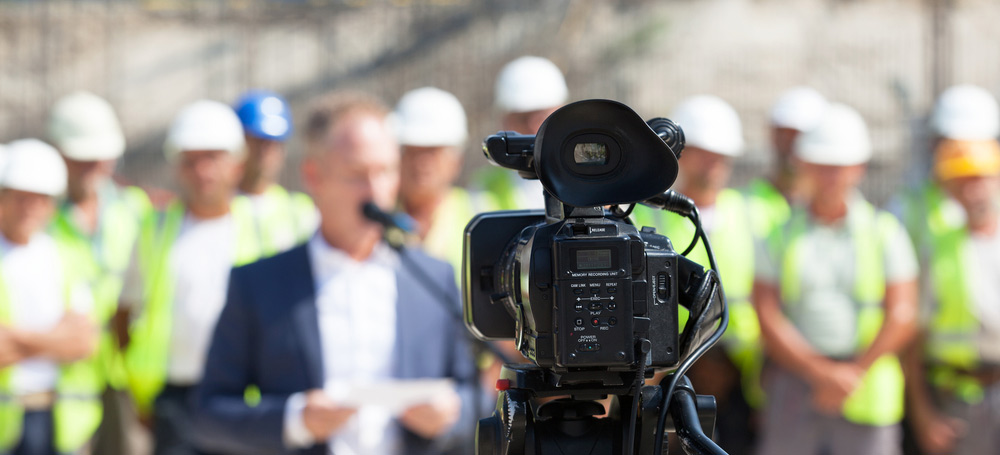 From the Desk of Colin Johnson:
Happy New Year Brothers and Sisters. At the beginning of each new year, I like to look back on the previous one and forward to the upcoming year. First, to see how far I have come from the year before, and second to see where I would like to be at the end of the current year.
Looking back to the beginning of last year, we were still hopeful of coming out of the pandemic with an eminent vaccine and jobs starting back up. The pandemic is still very much with us, but the vaccines are going in arms every day across the state as well as the country. Most jobs that were delayed have started back up, keeping our members busy across all our trades.
The fires that continue to plague Northern California raged again this year. There were 8,619 fires burning a total of 2.6 million acres, and over 3,000 buildings were destroyed by fires in 2021. The cost to taxpayers of rebuilding schools after a fire is massive! We also push for these school districts to sign PLAs to help ensure that these new schools will be built Union with a skilled and trained workforce! Several representatives and I from Local 3 as well as several of our brothers from Local 4 Southern California, attended the State School Board Association Conference in San Diego. This conference is held yearly and school board members from across the state attend. BAC had a booth set up alongside the International Masonry Institute to help educate these officials on why building with Brick and Block is a better way than to continue using combustible materials moving forward, and to showcase and promote our apprenticeship programs. Local 3 was also approached by many of the attendee's asking about how we can get trade education back in our school systems. The questions they had gave me hope for the future, with districts supporting construction curriculums and the building trades to increase participation in the trades and continuing to grow our workforce.
Now looking forward, the outlook for the New Year is very promising. Work continues to ramp up all over Northern California. Forecasts show upwards of $13 Billion of upcoming work in the Bay Area alone for the next year between Commercial and Civil work. There are major projects starting the first of the year to keep our members working with several casino's, courthouses, civic centers, as well as several school district PLA projects 's just to name a few. We will continue to push forward through this pandemic to keep building and doing our part to stimulate the economy.
I for one am very hopeful and optimistic about where the Building Trades are headed for the coming years and especially for our brothers and sisters of BAC Local 3. We continue to grow, and the work keeps coming. I wish you all a Happy New Year, and may it be a prosperous one!
Fraternally yours,
Colin Johnson