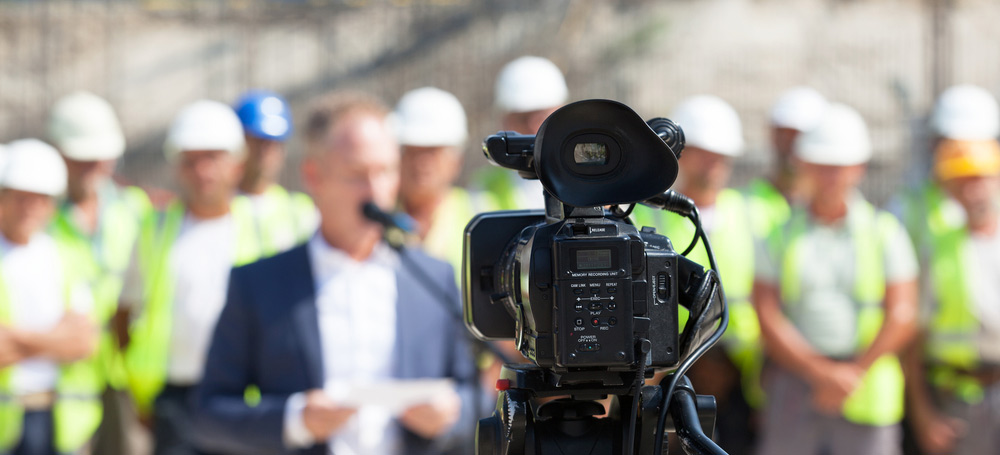 From the Desk of Gary Peifer,
FOR THE GOOD OF THE UNION
My late father once advised me that "God deals the hand; it's how YOU play the cards that counts". Those words have echoed throughout my lifetime, but most often as your Union Representative.  When I took the oath of a BAC 3 officer, I solemnly pledged my dedication to faithfully discharge the duties of my office.  To support the constitution and bylaws of the International Union and Local 3 California, while enforcing the laws thereof to the best of my ability without prejudice or partiality.
Brothers and Sisters, for the past twenty-four and a half years it has been my honor and privilege to the best of my ability to promote, develop and establish the following objectives and principals:
A. Organize all persons engaged in work within our jurisdiction for their mutual benefit, aid, and protection.
B. Establish Wages, hours, and other working conditions for all such workers.
C. Programs to meet the costs of health care, retirement, unemployment, and similar needs of all such workers and their families.
D. Health, welfare, and safety of all such workers and their families.
E. Programs to increase employment opportunities for such workers.
F. Secure recognition by employers and the public of the right to engage in collective bargaining.
G. Apprentice programs, training programs and other means to advance skills, efficiency and working knowledge of members.
H. Industrial peace and harmonious relations between employees and employers.
I. Harmonious relations with community and other organizations in the labor movement.
J. Programs which advance the social utility and efficiencies of the industries employing members.
K. A better understanding by government of the labor movement.
L. Legislative activity to develop the physical, economic, and social welfare of members and their families.
M. Interests of this local and its members by such means as registration, voting, political education, and citizenship activities involving the members and their families.
N. Educational and research activity as may be appropriate.
O. Legal activities appropriate for the defense and advancement of the interests of this local and its members.
P. Trade jurisdiction of this local and the International Union.
Q. Observance and enforcement of this locals collective bargaining agreements.
R. Actions that may tend to protect and promote the welfare and interests of this local and its members.
If the "to do" list above seems long and arduous, it is because the mission statement of our Union has grown to survive the attacks waged on labor for the last one hundred and fifty-five years.  The right to representation of workers by your officers and field representatives remains under constant attack by those who openly seek to deny workers the right to fair wages and safe working conditions.  It is only through your continued support and action that our Union has remained empowered to achieve the goals set forth in our constitution.
As a Field Representative and an Officer, I have been afforded the opportunity to have worn many hats.  With your encouragement in doing so, I attained the experience and knowledge necessary to benefit the membership as a trustee. This remains one of the most gratifying experiences in having attained the ability to amend the structure of Pension, Health & Welfare and Apprenticeship Training trusts to better serve the needs of the membership.  Despite my retirement as a field representative, I will remain vigilant and committed to the objectives listed above and fraternally ask that all of you do the same. I am eternally grateful and optimistic because of the endless support shown by this membership in achieving what we have done together.  My life has been well lived as it evolved around and encompassed the masonry trade and our Union.  As I recently confessed to a member, "I have no regrets, I would do it again in a heartbeat, I just wouldn't want to do it without having known each of you."
Be safe, be well and be proud of each other and our Union, for they are truly one in the same.
Your Brother always, Gary.