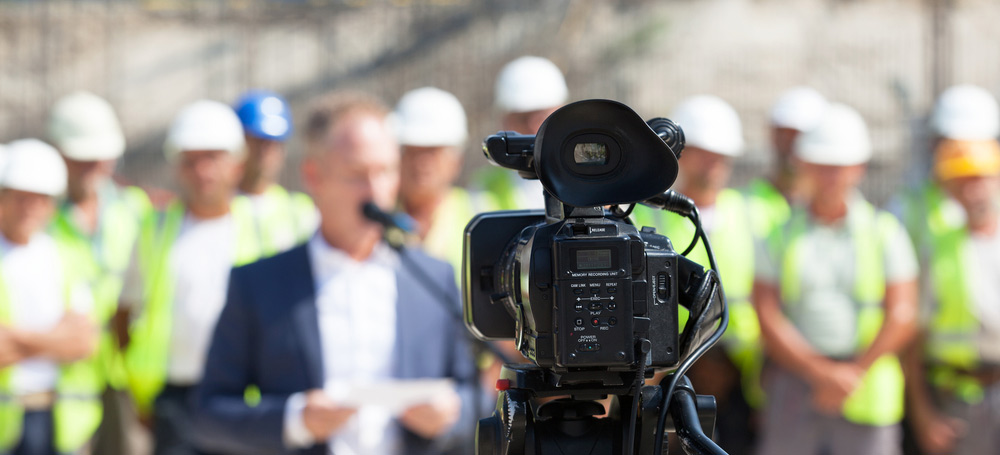 From the Desk of Steve Kantoniemi,
To the Brotherhood and Sisterhood of BAC LOCAL # 3 Northern California, I hope when this labor article reaches you, your family, co-workers, and company are all doing well during these trying, stressful and unheard of times; due to COVID 19, California wildfires, and some of the worst unhealthy air quality we have ever experienced. Over the past few months, union representatives have been going out into the field and talking with our BAC membership asking questions regarding COVID 19 and Jobsite/ Workplace Safety. We discuss Site-Specific Protection Plans (SPP), Shelter in Place, workers' rights, companies' rights, and State, County or City Hardship/Financial aid assistance programs. COVID is a force that we have yet to control with inconsistent information regarding construction and workplace safety site-specific protection plan guidance and templates for developing your own (SPP). These guidelines include, shelter in place orders, face covering orders, social distancing, and group gathering restrictions. To make it even more confusing, the guidelines differ from the State, Counties and Cities throughout our jurisdiction. The good news is there are numerous official websites that will answer your questions for State, County and City restrictions. The official website for California is COVID19.CA.GOV. The San Francisco website is SF. govCOVID19. If you have questions regarding COVID, make the effort to go online in your area and you will most likely find your answers.
Through our continued Organizing, Training, and Education, we continue to grow and make our union strong.  We represent the very best of our trades. Besides representing our membership, we are part of a bigger picture known as the State and Local 3 Building and Construction Trades Councils. As a BAC Field Representative covering Marin, San Francisco, and San Mateo Counties, I am a Delegate with the Marin/North Bay Building and Construction Trades Council and the San Francisco and San Mateo Building Construction Trades Councils. For 117 years, Organized Labor has been the official publication of the San Francisco Building and Construction Trades Council with "More than a Century of Excellence in Craftsmanship." The SFBCTC consist of 28 construction unions affiliated with the AFL-CIO. The Business Reps and Delegates have bi-monthly meetings, endless pre-job meetings, City Hall Planning and Development meetings with the Supervisors and Mayors, local hire ordinance issues and always monitoring compliance with San Francisco Office of Labor Standards and Enforcement. In addition, we meet with Developers and General Contractors to establish working language for PLA's/ PSA's on their up and coming projects.
The San Mateo County Building and Construction Trades Council, AFL-CIO is affiliated with 26 local unions. Their mission is also to help improve the quality of life for all construction workers, promote the value of highly skilled crafts men and women, and work to increase the union market share in the construction industry. There are 21 cities in San Mateo County and construction work spreading throughout the county. The Building Trades Councils also must keep involved with politics that effect all members of the Building Trades. Bonds and Measures must be researched. Candidates must be interviewed and only endorsed if they support the working men and women of the Building Trades. They must understand that making a livable wage with medical benefits and a retirement our members can live on is a right, not a privilege. The Building Trades councils throughout California are successful due to great leadership and hard work from their Managers and Executive Board Members. The Delegates from all the different Building Trades also play a key role in the success of the Councils. The trades must work together effectively, respect and honor each Trade's crafts and work jurisdictions to grow the Union construction market for all. If we work together and support one another, we can be an unstoppable working force to the future of the Building Trades and Policing, Organizing together as one strong Building Trades Brotherhood.
In closing, I want to give a respectful thank you to my Union Brother Metal and Marble Refinishers working for BAC Contractor Stuart Dean. The members were working in San Francisco on a Swing Shift project following all COVID 19 safety social distancing and face covering protocols. It was great to see and meet up with you all in person along with BAC Organizer David Tafoya.
Best Regards,
Stay Safe be Well.
Steve Kantoniemi, BAC Vice Chair.