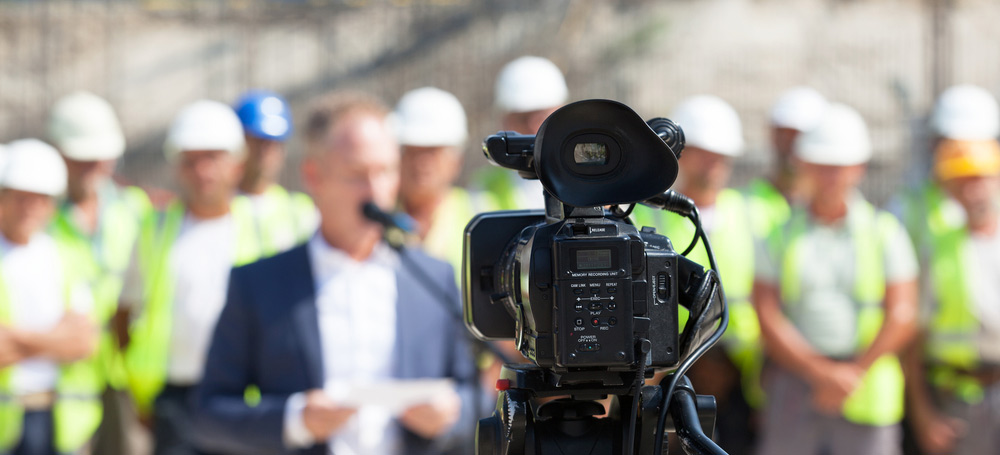 From the Desk of Steve Espinosa,
Greetings Brothers and Sisters, 
I hope that as you are reading this newsletter article, the restrictions on non-essential construction sites have eased up and more of our members are able to get back to work. While all of us in the construction trades are learning to navigate and understand the new safety guidelines and protocols that have been in place since the COVID-19 outbreak and shelter in place orders; it is important to remember that Union Craftworkers such as yourselves have received the best safety training and safe work practices in the construction industry. Whether you are an apprentice who is just beginning to learn job site and equipment safety procedures, or a seasoned Journeyperson who has attended countless job site safety orientations, the culture of safety in the construction industry is constantly evolving and changing.
As I write this article, the Santa Clara County Building Trades along with eleven other Bay Area County Building Trades, the Santa Clara Co. Supervisors and the County Board of Health are working on a plan for "Safe Construction During the COVID-19 Health Crisis" which will consist of Construction Field Safety Guidelines. This plan is a minimum standard for the resumption of work on development projects and can be augmented with additional requirements as the science and information evolves during this pandemic per the Public Health Director. Direction, guidance and counsel from the county public health professionals will be relied upon as this draft plan is evaluated and eventually implemented. 
For those of you who have been fortunate enough to continue working during the COVID-19 Shelter in Place Orders, you have already experienced drastic changes to the way you perform at work as well as your daily commute. To all of our BAC 3 members that are currently working or have been temporarily laid off due to jobsite closures, I want to notify all of you as to what will be expected of all workers on construction sites now and moving forward in the near future: 
Carpooling to and from work site will be banned unless the workers are living in same      
Workers must commit to driving directly to and from with no additional stops along the way.
Workers that leave the jobsite during their shift will not be allowed to return to work that day.
Workers must bring their own lunch, snacks and water. Sharing will be prohibited.
Use of microwave ovens and water coolers that are used during breaks is suspended until further notice.
Maintain minimum 6 feet separation from each other.
Temperature checks and health screening questions prior to entering the jobsite. (If you are sick, stay home.) 
Sanitation and hygiene procedures, i.e., hand washing and sanitizing tools & equipment. 
Face masks must be worn at all times (unless you are working alone and there is no one within 20 feet of you while you are working) especially when 6-foot distance is impractical. 
I realize that this Pandemic has affected each and every one of us both financially and emotionally. If we want more construction projects to reopen and essential construction projects to continue, we must all continue to adhere to these strict health and safety guidelines. Regardless whether we are at work, home or in public we must ensure that all of us as Brothers and Sisters and fellow human beings can eventually come out of this Safe, Healthy and prospering once again. There has never been a better time than now to prove to our state and local elected officials and the communities in which we live that not just BAC 3 members, but all Union Trades workers can rise to these challenging times. Together we set a good example that Skilled and Safety trained workforce is crucial and vital to the construction industry and rebuilding our economy here in California. 
Work Safe and Stay Healthy, Steve Espinosa