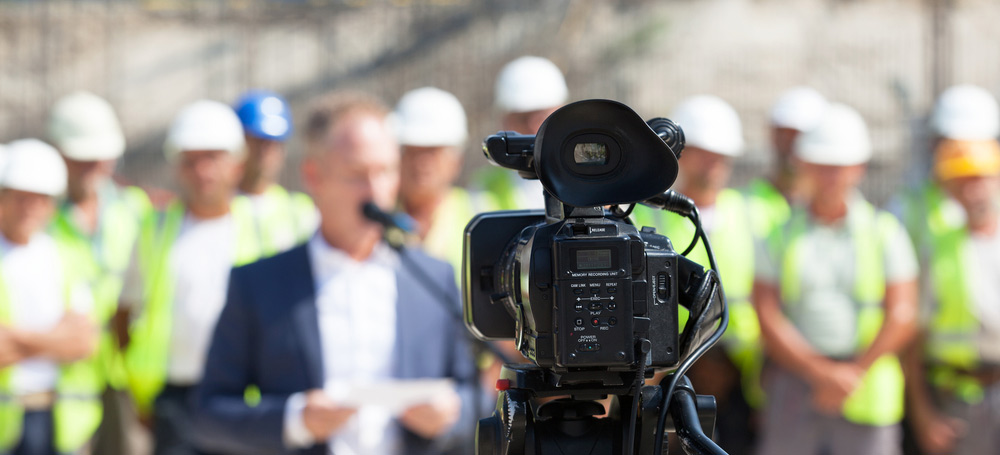 From the desk of Gary Peifer:
2020 VISION…MOVING FORWARD
Brothers and Sisters,
     They say that hindsight is 2020 and that in order to prosper in the future, we should remain focused on our past, both the successes and failures. With that in mind, we have remained keenly focused on the continued growth of BAC 3 hours in the Valley Region. The Valley, prior to the second half of 2018 had experienced the longest economic recovery period without substantial commercial construction growth in 30 years.  Like our 155-year-old International Union, we as BAC 3 members have endured and learned from our past decisions and the sacrifices that accompanied some of them. Those sacrifices however, have not been in vain as they have allowed us to emerge a much stronger, wiser and more focused Union of Craftworkers. A union that can strategically shape its own future in the coming decade.
     Our Union, because of its planning and execution in training, organizing and focused business development is now positioned to take on the growth in the Valley and the Bay. The success we are enjoying today didn't happen with you, it happened because of you. And it will continue if we exercise our ability to focus the public and the construction industry on the value of Masonry. Our ability to deliver a durable high-quality product has been and will remain the foundation of our Crafts history and our future. BAC Training and Organizing Programs are truly "the best in the business", but they only pay you back with increased work hours if you're in the classroom, then on the job mentoring the next generation of BAC.
     The next several months will be a critical time for insuring the continued growth of BAC work opportunities and hours. The "UNION ONLY" projects that are providing those increased hours are due to the relationships we have developed with elected officials. The Project Labor Agreements (PLA'S) and Community Work Force and Training Agreements (CWTA's) will only continue if we elect the Candidates that understand and respect our values that we share as Union members.
     Your Union and the Local Building and Construction Trades Councils will be phone banking, precinct walking and placing signs and literature in a combined effort to elect the "right" people to represent you're needs. If a Union member calls you, take the call and consider the candidate. If your asked to place a yard sign for a Union friendly candidate, take a stand and do so. If you receive election information from Union friendly candidates, read it and discuss it with your family and friends. Your support and commitment of these candidates is the best way to ensure your voice is heard.
     Local 3 has posted the Building and Construction Trades Councils Candidate endorsements and the recommendations for the Ballot Measures that affect you and your family on our BAC 3 UNION website. The Union News Bulletins you are receiving will also be printing the State Building and Construction Trade Councils endorsements for Statewide Candidates and Measures that will appear on your Ballots.
     If you're not registered to Vote, do so. You can register online or by mail, but you must do so by Monday February 17, 2020. You can also register in person at your local voter registrar's office, but you must do so by Tuesday March 3, 2020. Voter information is available online at the California Secretary of State Website.
     In closing, I have listed below, just a few of the many PLA's and CWTA's that have resulted from our voting for and electing the UNION friendly Candidates that we and the Building Trades Councils have endorsed. As a wise bricklayer once told me. Your voice matters and your vote counts, so vote your wallet and protect your job.
Be well and VOTE!   
Sacramento City Municipal CWTA                           Sacramento Kings Arena CWTA
Stockton City Municipal CWTA                                 Hard Rock Fire Mountain Resort PLA
Delta College PLA                                                        Wilton Rancheria Resort PLA             
Stockton Unified School District PLA                       North State University CWTA