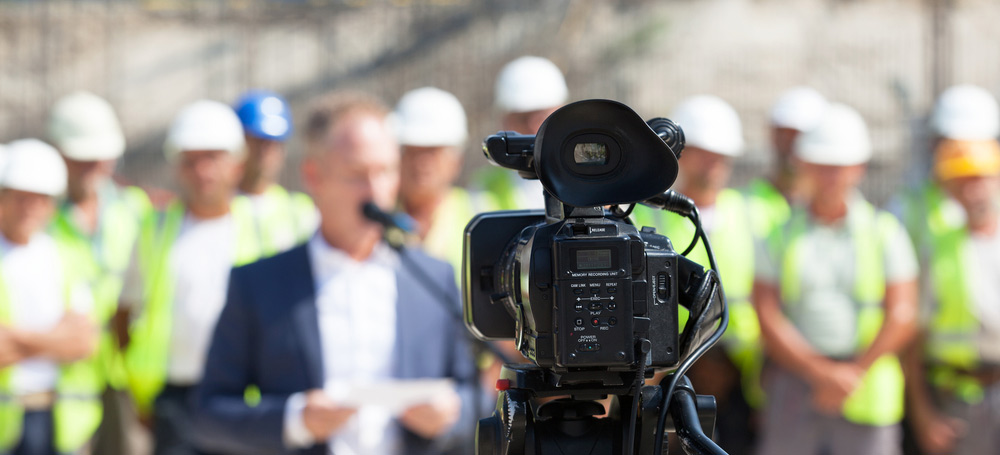 From the Desk of Steve Kantoniemi,
To the Brotherhood and Sisterhood of BAC LOCAL # 3 Northern California. I hope you all had an Enjoyable Summer and got to spend some quality time with family and loved one's over the Summer Holidays.
If you have attended local chapter meetings or general meetings over the past year, you were informed on the importance of Mentoring and being a Leader in the workplace / jobsite. While visiting jobsites, there have been more complaints from foreman and journeymen that some of our trade workforce are not earning their union wage. Or I hear comments, such as, "that guy doesn't know what he is doing" or "that guy stands around a lot and doesn't know how to stay busy."  When I hear these comments about our membership, I typically respond with, "well he/she probably needs some guidance and mentoring, and all it takes is some communication on what to do and how to stay ahead to keep productivity going."  I usually get a response such as, "well that's not my responsibility, that's the foreman's job."  I agree that a Foremen should be mentoring, leading, teaching, coordinating and keeping the project safe, organized and productive. However; the fact is anyone in our trades whether it is a Foreman, Journeyman or Apprentice has certain skilled knowledge and expertise and should be sharing their knowledge and support, especially to those who are struggling with a certain task.  Apprentices and new members to our Union are particularly important to mentor and keep safe on the jobsite.
As Construction Trade Union Members, we all need to step up, take and share some responsibility to support and strength our Union as well as our Signatory Contractors by being productive and producing quality craftsmanship. We are a Diverse Trade Union with the very BEST Skilled and Trained Work Force out there! We are the Best through great Leadership, Mentoring, Training & Education and support of one another through our Union Brotherhood.
WHAT IS MENTORING
A Mentor in the workplace is typically a Foreman, Journeyman or anyone who can provide guidance and training to a less experienced or newer employees on how to do their job, including:
How to relate with others in the workplace
How to apply their abilities and skills
How to follow rules, procedures and accepted protocols
QUALITIES OF A GOOD MENTOR
Willingness to share skills, expertise and knowledge
Shows a positive attitude as well as being a positive role model
Takes a personal interest in whom he/she is mentoring
Values ongoing learning and growth
Shows enthusiasm in field
Provide guidance and construction feed back
Respected by colleagues, employees/ co-works in all levels of the organization
Sets and meets ongoing personal and professional goals (overall personal success)
Values the opinions and initiatives of others
Motivates others by setting a good example
LEADERSHIP:  Qualities That Make a Great Leader
Good leaders are, what make Successful Organized Labor or work groups, Business, Companies and corporations. They're the key to a happy working environment, a productive team, and a profitable company.
Some people are just natural Leaders (they just have that quality about them) others are developed and made into Leaders. In any case if you are in a position or are about to be offered a position of Leadership. These essential characteristics and qualities will help you on your way to becoming an effective and successful leader.
CONFIDENCE: A good leader is confident in his or her decisions and commands to ensure that others follow thru. If you are unsure of your qualities, abilities and decision making, then you can be sure you will be lacking in followers and workers to care out your commands.
HONESTY and INTEGRTY: These are important qualities for leading. If you don't possess these qualities how can you expect your followers to be honest. Without Ethics and Core Values/Beliefs can one Lead successfully.
DECISIVE: No one follows someone who hesitates and is indecisive to act or commit in tough situations. They need someone unafraid of making a hard decision.
COMMITMENT and PASSION: A good Leader works hard and is passionate to the job to achieve set goals and is never afraid to get his or her hands dirty. Not only will you receive respect from the workers, but in turn they will work passionate and committed to said project.
POSITIVE: Positive thinking, optimism and facing tough challenges with enthusiasm, humor and positive energy will help make a more relaxed and happier workplace. A good Leader stays positive and figures out ways to solve issues and problems, keeps his workers Motivated and focused. Positive attitude and thinking has a way of spreading out to others.
COMMUNICATOR: Good communication on the jobsite is something that everyone needs to learn and work at. A good leader needs to encourage communication between all the works. Hear out ideas and thoughts from the workers. Effective communication will help coordinate and increase productivity, is a must for safety and injury protection. Good communication is needed to explain problems and circumstances and to justify decisions and actions taken.
DELEGATION and EMPOWERMENT: A good leader knows (you cannot do it all) and if you are trying to do it all more than likely your manpower.
INNOVATIVE: Good Leaders think up unconventional, outside the box and look to better and more efficient ways of doing things. Innovators look to the future of their company and to stand out amongst others. To create and innovate is the separation between being a leader or a follower.
FOCUSED: To be successful and reach established set goals in one's organization, is to remain focused and on track of said goals. In todays world everyday LIFE is full of distractions and sometimes unavoidable issues. Planning ahead, being organized, developing alternative solutions and scenarios will help to stay focused and on track.
CALM: A good leader is someone who remains calm, composed and steadfast in even the most stressful situations. This commands respect and admiration from others.
EMPATHETIC: one of the most important traits a leader can have is the ability to understand people and empathize with them. Being compassionate and understanding how your actions and decisions effect people will in turn, generate a huge amount of loyalty, as well as productivity and engagement from your team.
ACCOUNTABILITY: To hold yourself accountable and responsible for your decision and mistakes essentially helps others do the same. Blaming others and throwing them under the bus, are things true leaders never do.
INSPIRE OTHERS: one of the hardest jobs for a leader is to persuade others to follow. It can only be possible if you inspire your followers by setting a good example. When something goes terribly wrong, they see how you react and handle the situation. If you handle it well, they will follow you. Leaders Lead by example, they Motivate, they bring out your very best and will always show you a positive attitude.
I hope some of this information inspires. In closing, we are The Best Hands in the Business. work safe, work smart, work well and keep in mind the Rule of the 3 (A's) It's your ATTITUDE, not your APPTITUDE, that will establish your ALLTITUDE.
Best Regards, Steve Kantoniemi