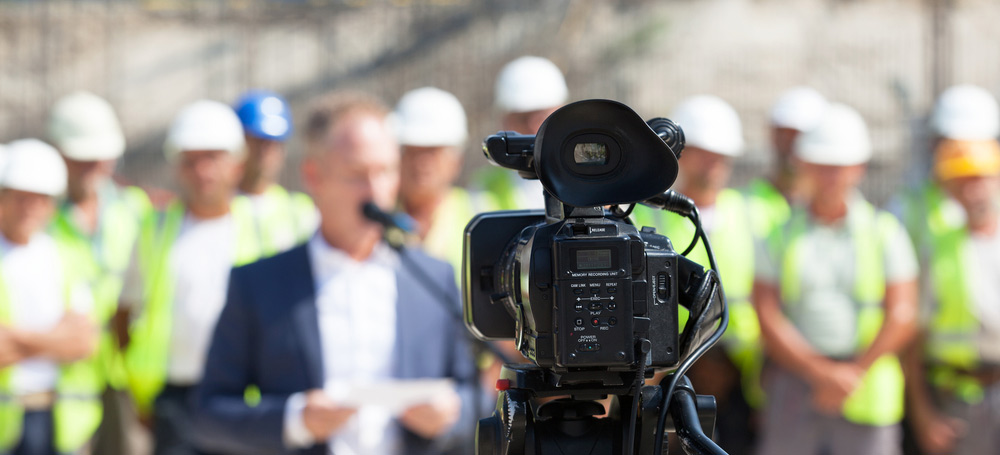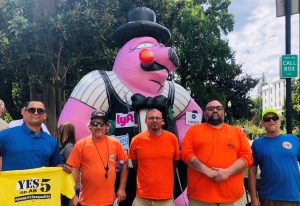 BAC Local 3 members at the California State Capital in Sacramento.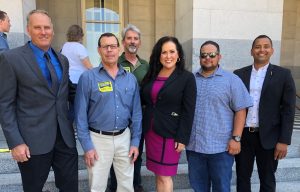 BAC Local 3 Officers with California State Assembly Member Lorena Gonzalez author of AB5.
From the desk of Darin Compton:             
Organized Labor Pushes Back for Workers
BAC Local 3 Field Representative Darin Compton
In the past several months organized labor simultaneously took on both the gig economies flagrant misclassification of workers (through our support of AB5), and the DOL's Industry Recognized Apprenticeship Programs (IRAP's): both of which threaten to undermine wages, benefits and gains already established by organized labor for workers.
 AB5 is an Assembly Bill written by California State Assembly Member Lorena Gonzalez which targets the misclassification of workers by employers as independent contractors. If AB5 passes a full senate vote thousands of workers would gain benefits and protections that all employees receive such as: Workers Compensation, paid rest breaks, a guaranteed minimum wage and the right to organize.
Organized labor has held several 1st Amendment actions and a union lobby day at the California State Capital in Sacramento in past months. Labors' actions were intended to both rally support of AB5 and sway the Senate Appropriations Committee vote which subsequently passed 5-2 on August 23, 2019 sending the bill to the Senate floor for a final vote. Lobbying by organized labor also helped succeed in gaining endorsement of AB5 by California Governor Gavin Newsom, presidential candidates Elizabeth Warren, Bernie Sanders, Kamala Harris and others.
Simultaneously while rallying for AB5 through 1st amendment action and lobbying efforts, unionized labor has pushed back against the DOL's Notice of Proposed Rulemaking (NPRM) to establish a process for the U.S. DOL to advance the development of Industry Recognized Apprenticeship Programs or IRAP's. During the 60-day comment period labor unions including BAC rallied their members to submit testimony to make the exemption to IRAP's permanent for the construction industry. IRAP's threaten to erode current apprenticeship standards with little or no oversite of standards, safety, training, journeyman to apprentice ratios and only a minimum wage requirement. Union contractors would simply be unable to compete on prevailing wage projects against a non-union contractor with an IRAP program who pays minimum wage and has no JM/AP ratio requirement. IRAPS are simply a bold attempt to cut the wages, training and safety of our apprentices while destroying the living wage set by unions with the ultimate goal of putting more money in corporate pockets.
Organized labor will continue to push back against attempts to erode workers wages and benefits. BAC Local 3 is proud of, and would like to thank the brothers and sisters who participated and acted in defense of our established wages and apprentice programs.
"Live proud, there is no substitute for skilled labor!"
Darin Compton