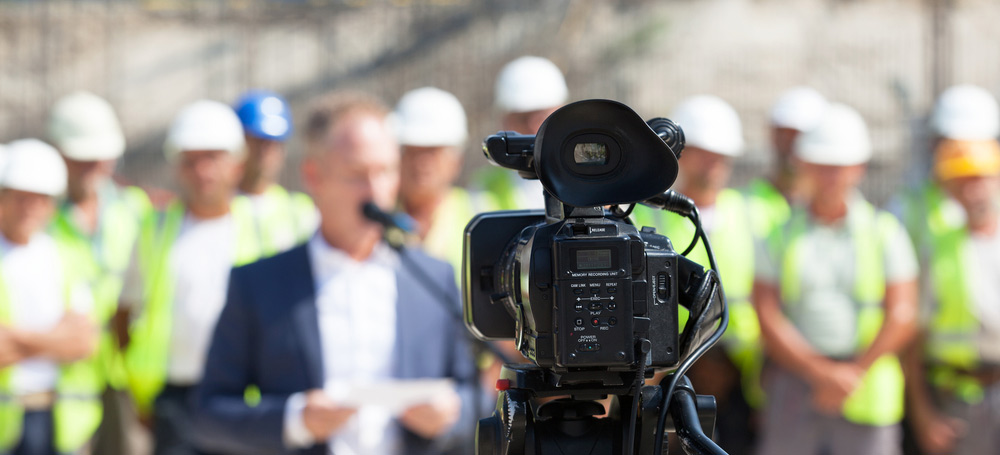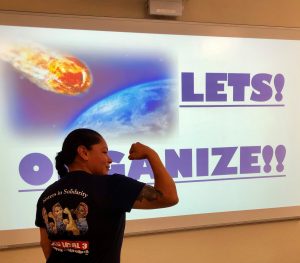 Ana Rodriguez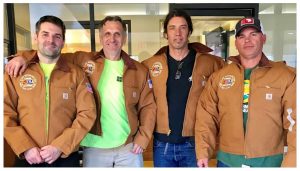 Dusan Cimbalak, Nihad Hidic, Troy Tenorio, & Todd Freitas.
From the desk of President Dave Jackson:
The work picture is bright as we move into Summer 2019. The strong Bay Area construction market continues to employ our members and requires new members and apprentices to supply our current signatory contractors. The Sacramento area has many large projects in progress as well.
As many large projects help to continue the growth of our membership, we must reach beyond the current demand of our primary markets. We must look hard at union markets lost starting as far back as the 1970's. As BAC 3 Field Representative Steve Espinosa stated so well in his article here last month, the demand for housing and residential construction workers is off the charts. Nonunion residential contractors are suffering through the current worker shortage, especially the companies being targeted by our organizing committee, because their most skilled workers are bettering their lives by becoming union members.
Our Local 3 Constitution Article III, Section 1. A. states one of our primary Objects and Principles, "To organize all persons engaged in work within its jurisdiction for their mutual benefit, aid and protection." We are currently well staffed for Organizing; we hired fulltime Organizer Ryan Ruf on April 1, 2019. Ryan joins our Lead Organizer Darin Compton and fulltime Organizer Dave Tafoya. Our Local's organizing committee is currently bringing in many new members who are taught how the union operates. This needs to be reinforced by existing members on the job with good union work practices and living by our working agreements. Take the time to encourage and teach new members and apprentices, make sure they are as treated well on the job as all workers should be, by putting them in a position to succeed.
Your union Organizers and Field Representatives are working hard to grow our membership and contractor base in many ways. They need you, our members, to help accomplish these goals. Attend your chapter meetings and learn ways you can do your part. Attend a COMET training class, sign up for a Mentorship Matters course, take a Journeyperson Upgrade course offered by our JATC's, participate in union functions when called upon. Reach out to your local Representative or call our office for more information on any of these courses.
We held our fourth Volunteer Organizing Committee meeting on June 8th. A lot of good information was shared by all committee members. These meetings give our members a direct look at our organizing efforts and encourages their participation. Local Union Officers and Organizers receive valuable member feedback that helps direct our organizing plans. Please let me know if you are interested in joining the working members of this committee at future meetings.
We have completed negotiations for Tile and Brick. Our Terrazzo, Refractory, and Marble agreements are currently being negotiated. Thank you to all the members who have contributed input on proposals for these negotiations. Please watch for upcoming meeting notices and try to attend.
Our 19th Annual Membership Picnic will be held on Saturday, September 28, 2019 at Six Flags Discovery Kingdom. I hope to see you there.
Work Safe and Honor all pickets, Dave