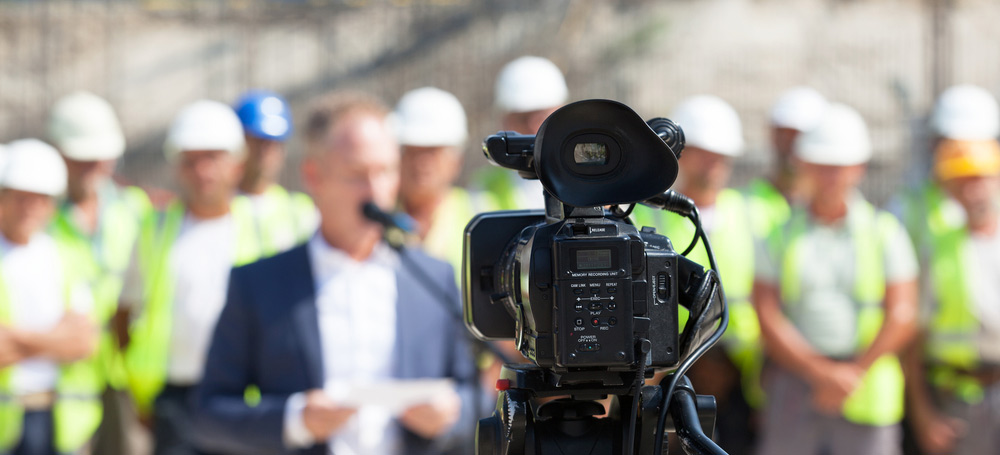 From Steve Kantoniemi's desk:
First of all, I wish all BAC Local 3 members and their families a Happy New Year and a prosperous 2019. 2017 & 2018 have been very good years for our membership and 2019 continues to show signs of a good construction market.
The Chase Center/ Warriors Arena sports and event center is in full swing with many of our BAC contractors working on site. This 18,500-seat arena plus office, research and development, retail, shopping, dining and water front park. With a cost of over 1 billion dollars, when finished will be one of countries top sports and event centers.
The San Francisco Shipyard and Candlestick Redevelopment is a massive project scheduled to last for years. We have already had many of our contractors work on this growing project. With a size of 775 acres, this project envisions 12,000 homes with about 1/3 affordable, 3 million square feet of offices and 350 acres of open space. The Candlestick Point project includes 2200 housing units 1 million square feet of commercial space and 9 acres of parks and open space. Cost of this long-term mega project $8 billion. All these projects are Prevailing wage and under PLA's and will transform the entire San Francisco east water front area into beautiful urban communities for living and socializing.
The San Francisco Giants have selected builder Tishman Speyer to partner with them on the 28-acre Mission Rock project near AT&T Park, a deal that sets the stage for the key residential and office complex to break ground next fall. Tishman Speyer and the Giants will be "co-master developers and general partners" in Mission Rock, which will eventually bring up to 1,400 housing units, 1.4 million square feet of office space and 8 acres of parkland to the swath of waterfront hardtop that has long been used by fans for parking and tailgating. Mission Rock will be built on property owned by the Port of San Francisco and leased for 99 years to the developers. Speyer said his company and the Giants are in it for the long haul. This project is going to be a fully integrated neighborhood — not an office district, not a residential district and not a retail district, but all the above.
Pier 70, project will have between 1 million and 2 million square feet of commercial office, and between 1,100 and 2,100 residential units with a percentage of affordable units, about 450,000 square feet of retail and water front parks.
The India Basin Project is a 29 acres mixed-use urban village that was just recently approved by the San Francisco Board of Supervisors. It will have commercial, retail, residential units and affordable housing along with water front parks along the shoreline.
These projects give you a glimpse of what's on the horizon in 2019.
I would like to thank the membership for all the help and calls we received throughout 2018 regarding non-union contractors and our organizing efforts. if you think there may be a non-union contractor doing BAC covered work on your project; please call a Field Rep or our office. Our organizing committee has been doing an excellent job meeting with non-union contractors and signing them. If you work with one of our newly signed contractors or are working with one of our long term signed contractors, keep in mind they pay you, our membership, one of the highest paid prevailing wage packages in the nation for our trades. Our membership represents the very best in our trades and the best hands in the business, so make sure to give your contractor an honest day's work.
In closing, I want to say to our membership wishing you all an amazing 2019. Work safe and work smart. The following is something I learned from San Mateo Building Trades. The rule of the 3 A's and trust me this has true merit.
It's your ATTITUDE, not your APTITUDE, that will establish your ALTITUDE. A positive work attitude goes a long way.
Best wishes and regards,
Steve Kantoniemi