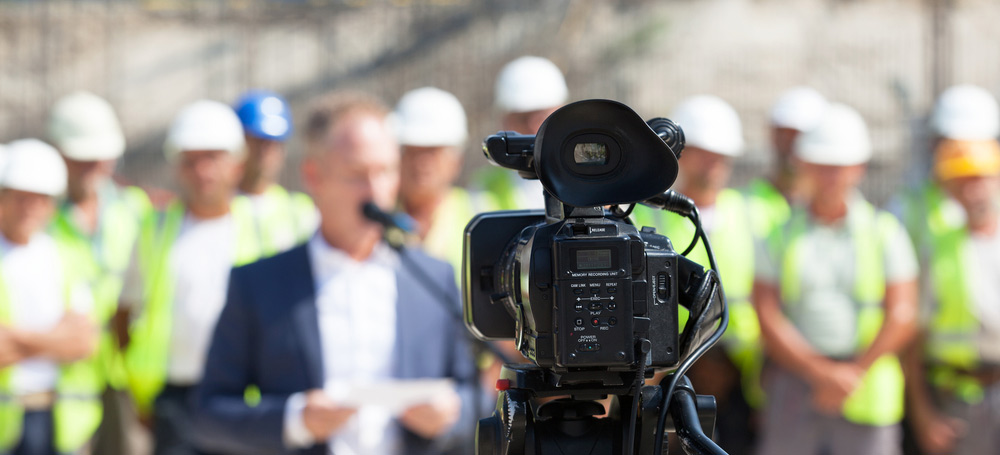 From President Dave Jackson's desk:
Our History and Our Future –
In 1835, there was a General strike for a 10-hour day in Philadelphia. There were decades of struggle by generations of construction workers to win the eight hour day, the weekend, fair wages and benefits, and much more. Constant efforts by union members and leaders have helped keep and enhance these benefits. Many young union members don't realize that workers united in construction unions battled for the benefits we enjoy now. Since its founding in 1865, the International Union of Bricklayers and Allied Craftworkers has actively fought to improve our members' quality of life – on and off the job – through access to fair wages, good benefits, safe working conditions, and solidarity among members. We are but stewards, obligated to keep our local union strong and to continually work to accomplish the first object in our IU Constitution, "To organize all individuals engaged in work within its jurisdiction for their mutual benefit…"
Same as many of you, I was raised in a union household and saw the hard work and struggle my mother and father endured. I joined the hod carriers union and started my career working for a mason contractor in San Francisco; the wages I earned was my main concern, even though I was accruing a pension and building health care coverage from day one. I quickly realized the value of all our fringe benefits.
I also realized the advantage of union apprenticeship training as an apprentice bricklayer. Some apprentices in my class have become successful contractors, including George Biczkow of Creative Masonry and Ken Pedroli of Pedroli Masonry. Many others have started their contracting career with BAC training, and many more have the same opportunity. Our training committees offer Journeyworker upgrade courses, certifications, supervisor training, and contractor development courses to all members.
How do we communicate all this to our members? Congratulations if you have gotten this far into this article! You are one in a shrinking group of members who read newsletters and periodicals. As forms of communication are evolving, we all know how quickly technology can change. Learning to adapt to forms of communication that work for all our membership is the challenge in front of us. Although we communicate with a large percentage of our membership through newsletters, labor papers, and phone calls, we need to do a better job of reaching our younger members by communicating electronically and through social media.
We had good communication at our November 3 General Meeting through reports, and questions and answers. We also held nominations for Local 3 Officers. Our current officers were nominated, and with an uncontested ballot, the Officers were declared duly elected by the Election Committee. Thank you to all the members who took the time to attend and participate in the process. Thank you to Election Committee Members Tyler Simpson, Dennis Cookson, and Steve Vogel. I am proud of our Members, Officers, Field Representatives, Organizers, and Secretaries, all performing at a high level. We have much to accomplish in 2019 and I am committed to continue representing you and our industry to the best of my ability.
Work Safe and honor all pickets, Dave