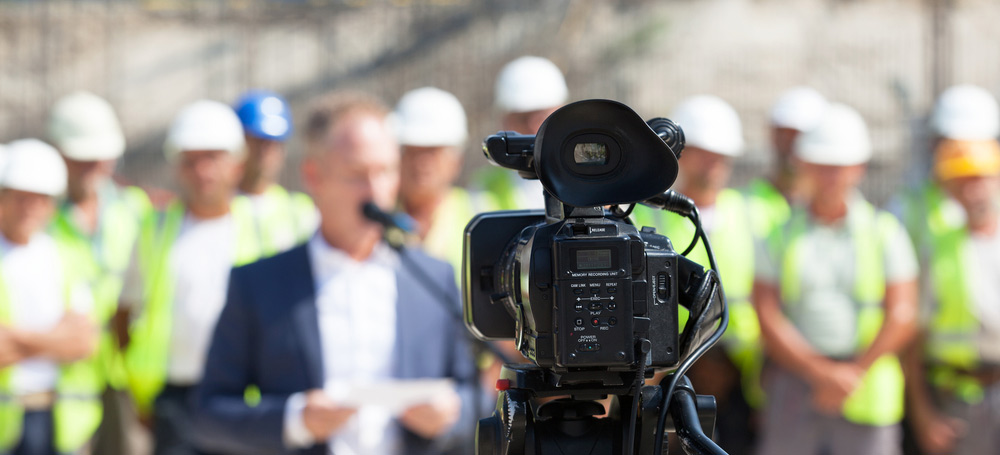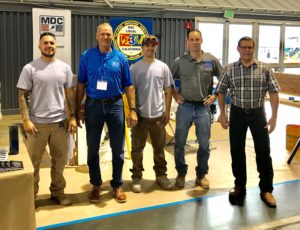 Trades Day – Career Fair at Cal Expo
From the Desk of Troy Garland,
Silverado Building Materials in Sacramento hosted the 2018 SPEC MIX BRICKLAYER 500 California Regional competition. This year's regional event drew several teams of highly skilled bricklayers and tenders. Their mission is to build a wall as big as they can in one hour. The mason who lays the most brick with the least mistakes wins. There is also a Top Craftsman award for the cleanest and most accurately constructed wall. BAC member Robert Miller took first place with a brick count of 488. For his efforts, Robert received $750, tools, and the title of "California's Best Bricklayer." Robert and his mason tender Jerry Contreras are now eligible to compete in Las Vegas for the SPEC MIX BRICKLAYER 500 World Championship next January at the World of Concrete.  The qualifying national competitors will battle for a chance to win over $125,000 in cash and prizes, including a Ford F250 XLT 4X4 truck and John Deere Gator. Robert also won the SPEC MIX TOP CRAFTSMAN award for a great looking wall.  For this honor, Robert received $350. Not a bad day's work; we congratulate Robert and thank him for putting BAC #1 again this year. We would like to thank BAC bricklayers Chris Lagos, Dave Alexander and John Williams for judging the event.
BAC Local 3 and our apprenticeship programs participate in numerous outreach events each year throughout Northern California. On September 28th Vice-chairmen Gary Peifer, Darin Compton, Apprenticeship Coordinator Josh Height and BAC apprentices Ebaristo Solorio and James Heller attended the "Trades Day" Career Fair at Cal Expo. Trades Day is designed to introduce high school students to a variety of career opportunities in the industry including building, heavy equipment, engineering, highway and the related trades. It also provides direct recruitment opportunities for industry employers and the trades participating in the event. Over 1,800 student, 150 teachers and counselors from 44 High Schools attended. The trades were there to offer an alternative to the typical 4-year degree. As you know, trade unions offer a living wage, benefits and free training.  Our booth was the hit of the show with hands on stations for bricklaying, tile setting, tuckpointing and caulking.
The New Tile Apprenticeship building continues to move forward with the installation of a water filtration system and state of the art dust control system. New mockups are being completed for numerous different installations and Advanced Certification Training in anticipation for school starting back up in Late October. We want to thank all the members who have helped transform the school into something we can all be proud of.
If you are not certified in OSHA, please visit our apprenticeship websites for Instructions and Enrolment forms. Please go to www.nctijatc.org for Tile and www.bac3train.com for Brick, PCC, Marble and Terrazzo. You may receive a stipend for successful completion.