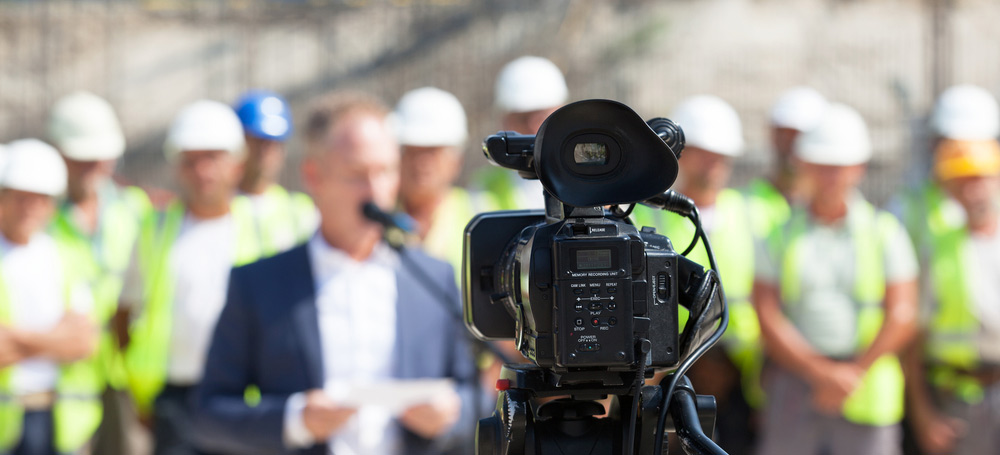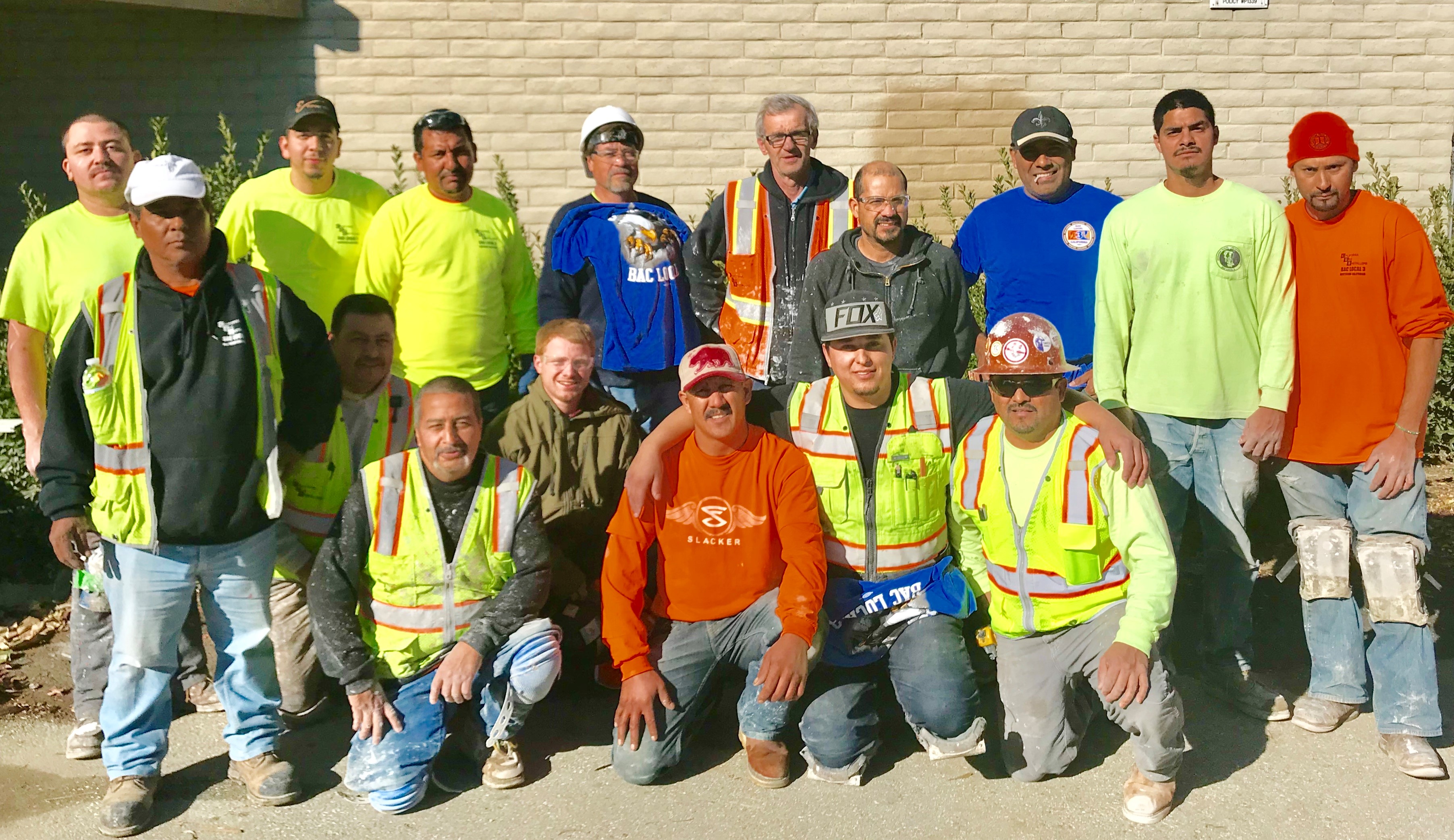 BAC Local #3 members working under the ESUHSD PLA at Independence High School
                                
                                            Live Better, Vote Union                                
                                   From the desk of Darin Compton
In the tradition of FDR, who put Americans to work after the 1929 stock market collapse and resulting "Great Depression," California Democrats and Labor friendly political candidates continue fighting to devote funds to infrastructure for modernizing airports, transportation hubs, roads, schools, water projects. Thus, working to ensure these projects are built under project labor agreements with prevailing wages for "skilled and trained workers." Projects that are built under project labor agreements with a prevailing wage, skilled trained workforce, and local hire language, assure that local contractors and local workers have a fair opportunity to capture work and share in profits. Projects without PLA's can often go to out of state low bidders and can result in labor delays, in addition to cost overruns with profits leaving the state.
At stake in the November 6, 2018 United States elections will be all 435 House of Representative seats, 35 of the 100 Senate seats, 39 gubernatorial seats, thousands of local and state official seats.  Not to mention, numerous local bond measures which would fund Public Works Projects at school and community college districts and public transportation projects, etc. Your pro-labor vote in this election is critical in determining the fate of candidates and funding for projects which will provide future work for us, the building trades, and our families for years to come. I challenge all of our members to commit to register and vote; the job you provide (through voting) may be your own.
Local and state building trades' councils carefully research both candidates and issues which will benefit working families. The Building Trades Committee on Political Education (COPE) meets every election cycle to interview candidates and discuss ballot measures, and is a valuable resource of information for voting union members and their families. The COPE interview process focuses on issues of importance for working folks. When the process is complete, COPE participants decide whether or not to endorse a candidate based on interview answers and a candidates' past voting record as it relates to labor issues. A similar evaluation process is conducted for ballot measures and other issues on the ballot. The results are then passed along to the local building trades as a guide. The Santa Clara, San Benito Building and Construction Trades website contains a link with a county by county voting guide to labor friendly candidates and bond measures for both you and your family. Voting information can also be found on the BAC Local 3 website.
Today we find ourselves in a different kind of economic crisis than the historic "Great Depression."  The profits of the current unprecedented economic expansion are increasingly going to the richest Americans, leaving workers struggling to "make ends meet." According to Forbes in the 1950's the worker to CEO pay ratio was 1:20, today the average ratio is 1:361 for an S&P 500 Index Firm. Labors' wages have stagnated for over 50 years, while CEO's compensation has grown by 1000%. We as organized labor can fight this disturbing trend by getting involved, examining the issues supported by organized labor, and above all voting for labor friendly candidates and policy. Labor Unions and Democratic policy makers continue to battle a rightward trending Republican Party and need the support of working folks like you. Remember: unions do not vote union members do! It is more important than ever to register and vote. You can register to vote today or check if you are already registered to vote at: registertovote.ca.gov. You must be registered to vote by Monday, October 22, 2018 to participate in the November election.
"Live proud, there is no substitute for skilled labor."
Darin Compton