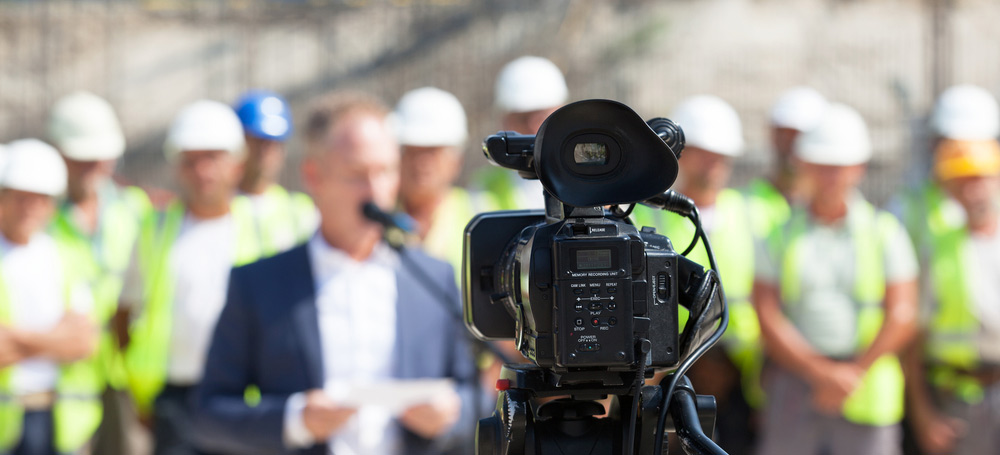 From the Desk of Steve Kantoniemi:
To the membership of BAC LOCAL # 3,
As the temperature rises, we need to discuss HEAT SAFETY. Water, Rest, Shade; all are needed on projects experiencing extreme heat to help keep you and co-workers safe and help prevent heat illness.  Heat- related illnesses, such as Heat Exhaustion and Heat Stroke, occur when your body can not keep itself cool.
 HEAT EXHAUSTION: Happens when your body gets too hot. It can be caused by physical exercise or working in hot weather or hot weather in general. You may experience such thing as:
heavy sweating, feeling weak and / or confused, dizziness, nausea, headache, fast heartbeat,
Dark-colored urine (also indicates dehydration). If you think you have heat exhaustion, get out of the heat and sun quickly. If possible, get in a building with air-conditioning.  If there is not a cool building find a cool shaded area and drink plenty of water. Do NOT drink alcohol or caffeinated drinks, these may make it worse. Try to cool down by applying cool water to skin and take off tight and unnecessary clothing. If heat exhaustion is not treated, it can progress to Heat Stroke.
HEATSTROKE: Is when the internal temperature of the body reaches 104 F. This can happen from strenuous exercise or work, or when exposed to very hot temperatures. It can also happen after heat exhaustion that isn't properly treated. Heatstroke is much more serious than heat exhaustion. Heatstroke can cause damage to our organs and brain. In extreme cases, it can kill you. Symptoms of heatstroke include: high fever (104F or higher), severe headache, flushed or red appearance of the skin, lack of sweating, dizziness and feeling light headed, muscle weakness or cramps. Other symptoms include nausea and vomiting, fast heartbeat, fast breath, feeling confused, anxious or disorientated, or seizures.
If you think someone might have heatstroke, call emergency medical personnel immediately.
Get them to any cool or shaded area available to you. Cool them down with cool water, ice or ice packs and fan them down until help arrives.
Cal/OSHA has issued the following recommendations for heat exposed construction workers
PREVENTION: STAY ALERT TO WEATHER CONDITIONS AND PREPARE FOR THE HEAT
WEAR LIGHTWEGHT, LIGHT COLORED CLOTHING AND A WIDE BRIM HARDHAT.
USE SUNSCREEN, SPF 30 OR HIGHER.
DRINK WATER OFTEN, EVEN IF YOU ARE NOT THIRSTY.
AVOID ALCOHOL AND CAFFEINE, WHICH WILL DEHYDRATE YOU.
PACE YOURSELF, TAKE YOUR REST AND MEAL BREAKS IN THE SHADE AND USE THE BUDDY SYSTEM TO MONITOR CO-WORKERS.
SYMPTOMS: REPORT TO YOUR CO-WORKER AND SUPERVISOR IMMEDIATELY
HEAVY SWEATING.
HIGH PULSE RATE.
NAUSEA / VOMITING.