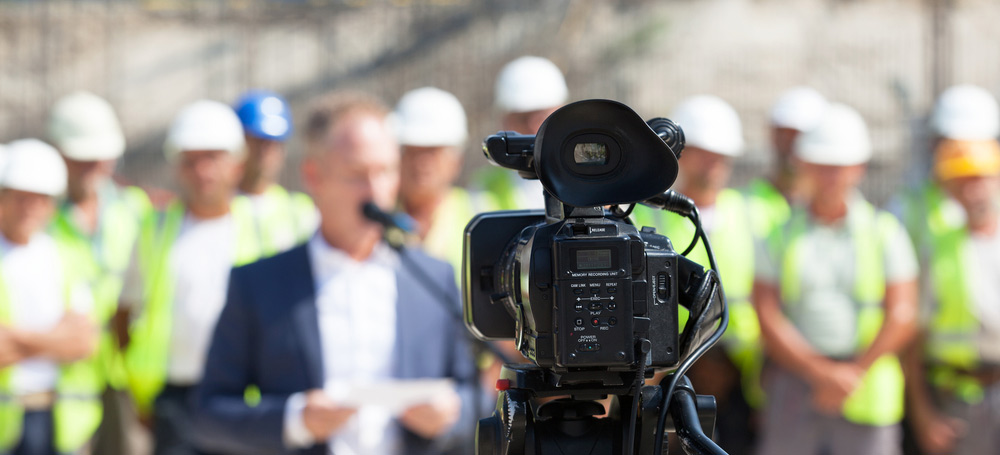 From the Desk of Steve Kantoniemi:

I want to start out with a word of appreciation to all the BAC craftworkers that have worked at or are currently working at the Transbay Transit Center and Transbay Roof Top City Park. If you missed last month's Organized Labor paper, definitely take a look. Mazza Masonry is the job site cover story for the month of October, with great pictures and interviews of Bob Mazza and his crew of bricklayers, stone masons, tile setters and tile finishers doing some amazing masonry work on the Roof Top Park.
Bratton Masonry is also working at Transbay Transit Center, and is building some of the most reinforced CMU walls I have ever seen. The amount of CMU underground is remarkable.
Associated Terrazzo has BAC mechanics and finisher laying out and installing over 25,000 square feet of incredible themed and art design epoxy terrazzo flooring in the Main Central Corridor Section Hub of the Transbay Center. Great work gentlemen.
The work outlook to the BAC Members for future projects in the San Francisco, San Mateo and Marin Counties, is very strong and good for all our BAC Craft Trade in 2018. With some of the biggest PLA/PSA projects still going on and new ones that are just breaking ground. Mission Bay, Hunters Point Shipyard, Candlestick point, SF Unified School District, Multiple Hospital project, 5M project, Park Merced, Warriors Arena / Chase Center just to name a few. In addition, the San Francisco International Airport is building another new terminal, boarding areas, large parking garages, new hotel building and multiple facility buildings.
There are dozens of towers and high-rise projects currently under construction in San Francisco. Six new Skyscrapers have just broken ground and are already stacking floors. These high-rises are going to tower over the city and will have unique architectural building designs.
Tech and Bio-Tech companies continue to build and provide work for BAC members. Multiple project sites along San Mateo County Peninsula will be breaking ground soon. These Tech companies will build millions of square feet of research and office space buildings and public open space.
In closing, continue with the great work you are all doing out there, keep a positive and safe work attitude, and have a wonderful, safe and blessed holiday season. Enjoy Life!
Steve Kantoniemi,
Vice Chairman, Field Representative