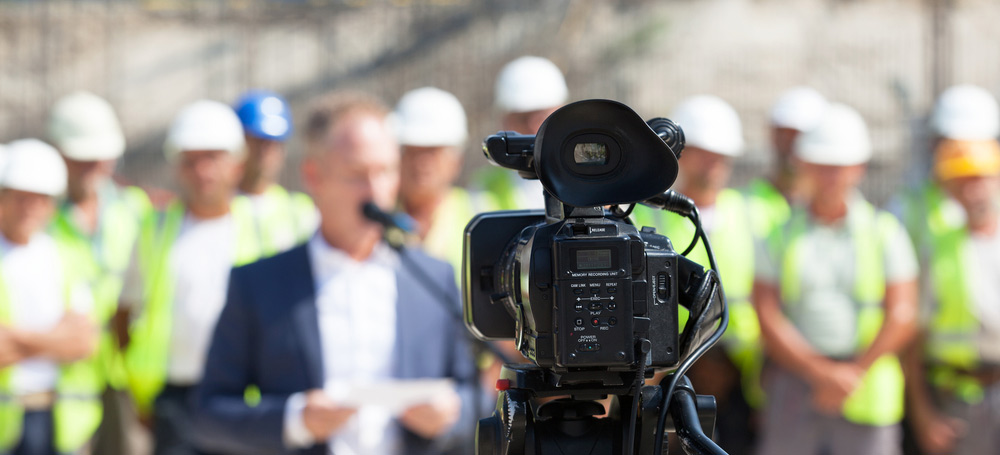 From the desk of Troy Garland:
The spring season brings apprenticeship competitions to BAC 3.
On April 1st we held our local apprenticeship contest for brick, PCC and marble at the Mason Development Center (MDC) in Tracy. What a great day for a contest with perfect weather and a great turn out of members, family and friends. There was a bounce house for the kids and great food catered by Famous Dave's BBQ. The contestants for brick were; David Biczkow, Johnny Delgado, John Donnelly, Gilbert Gomez, Mike Granato, Jack Hernandez, Kevin Mallett, Lamal O'Neal, Jordan Paraskevopoulos, Cody Piper, Matt Prater, Presley Prater, and Brandon Robles. PCC contestants: Daniel Jaquez, Luis Lozano, Ismael Nunez, Daniel Ochoa, Marc Pantel, Lars Pedersen, Deyon'te Proby, Carlos Valle and Alex Vasquez. Marble Mason contestants: Marcellino Haley and Luis Hinojosa. All the contestants did a great job. Special thanks to the following judges; Brick; Chris Lagos, Tyler Simpson and Brian Sunquist. PCC judges; Sergio Romo Barrera, Chris Schnell and Doug Stokes. Marble; Gerry Martin and Steve Kantoniemi.
The following winners took home some great prizes and free dues. The top three bricklayers, top three PCC and the two Marble winners are eligible to compete at the Western States Contest at the Masonry Development Center on Saturday May 20th. We wish them the best of luck.
Bricklayer Winners
1st Place – David Biczkow
2nd Place – Lamal O'Neal
3rd place – Kevin Mallett
PCC Winners
1st Place – Ismael Nunez
2nd Place – Carlos Valle
3rd place – Daniel Jaquez
Marble Winners
1st place – Luis Hinojosa
2nd Place – Marcellino Haley
The Tile Apprenticeship Contest was held the following week on April 8th.  Information and results will be in our next BAC article. The top three Tile Setters will also compete in the Western States Contest.
BAC Apprenticeship in partnership with the International Masonry Institute is offering free online OSHA training to all BAC 3 members. Members who successfully complete the course will receive a $199 stipend check for OSHA 10. The goal for all tile members was to complete at least one training course as of April 1st, with an emphasis on OSHA. I want to thank the nearly 200 tile members who have already taken OSHA or other training class so far in 2017. We are certainly moving in the right direction, but if you are a tile member, who has not taken a training class in the last 12 months, sign up now. OSHA enrollment forms and instructions can be found on the tile website at: www.nctijatc.org and www.bac3train.com for all other BAC crafts.
On April 1st 2017, we also held our bi-annual Executive Board Meeting. The Executive Board consists of the Management Committee and our Chapter Chairpersons. We would like to thank all our Chapter Chairmen who dedicate their time to chair our meetings. Rock McKinley and Steve Vogel – Oakland Chapter, Ernie Carrasco – San Francisco Chapter, Roger Walls – Fresno Chapter, Stuart Dando – San Jose Chapter, Brent Kirkes – Stockton/Manteca Chapter, Steve Gamboa and James Grabill – Sacramento Chapter and Hugo Marquez – Monterey Chapter.  Their input and guidance is greatly appreciated. The BAC PACT program has been changed for 2017. All members who attend at least 4 Chapter or General Meetings in 2017 will be eligible to receive a new BAC 3 jacket.
BAC Local 3 JATEC's will be hosting the Western States Apprenticeship Contest this year at our Mason Development Center on Saturday May 20th. Our apprentices who place high enough at our Local Contests will compete against apprentices from Southern California, Washington, Oregon, Nevada and Hawaii. We invite all our members to come out and watch our apprentices compete. You will also get an opportunity to see our Mason Development Center if you have not had the chance. It is a state of the art training facility. Famous Dave's will provide a great BBQ.
WESTERN STATES APPRENTICESHIP CONTEST
MASON DEVELOPMENT CENTER – MDC
25347 S. SCHULTE RD. TRACY CA
SATURDAY, MAY 2OTH @ 8AM – LUNCH AROUND NOON
3 PM AWARDS CEREMONY
ALL MEMBERS ARE INVITED – SEE YOU THERE!
(No Pets Allowed)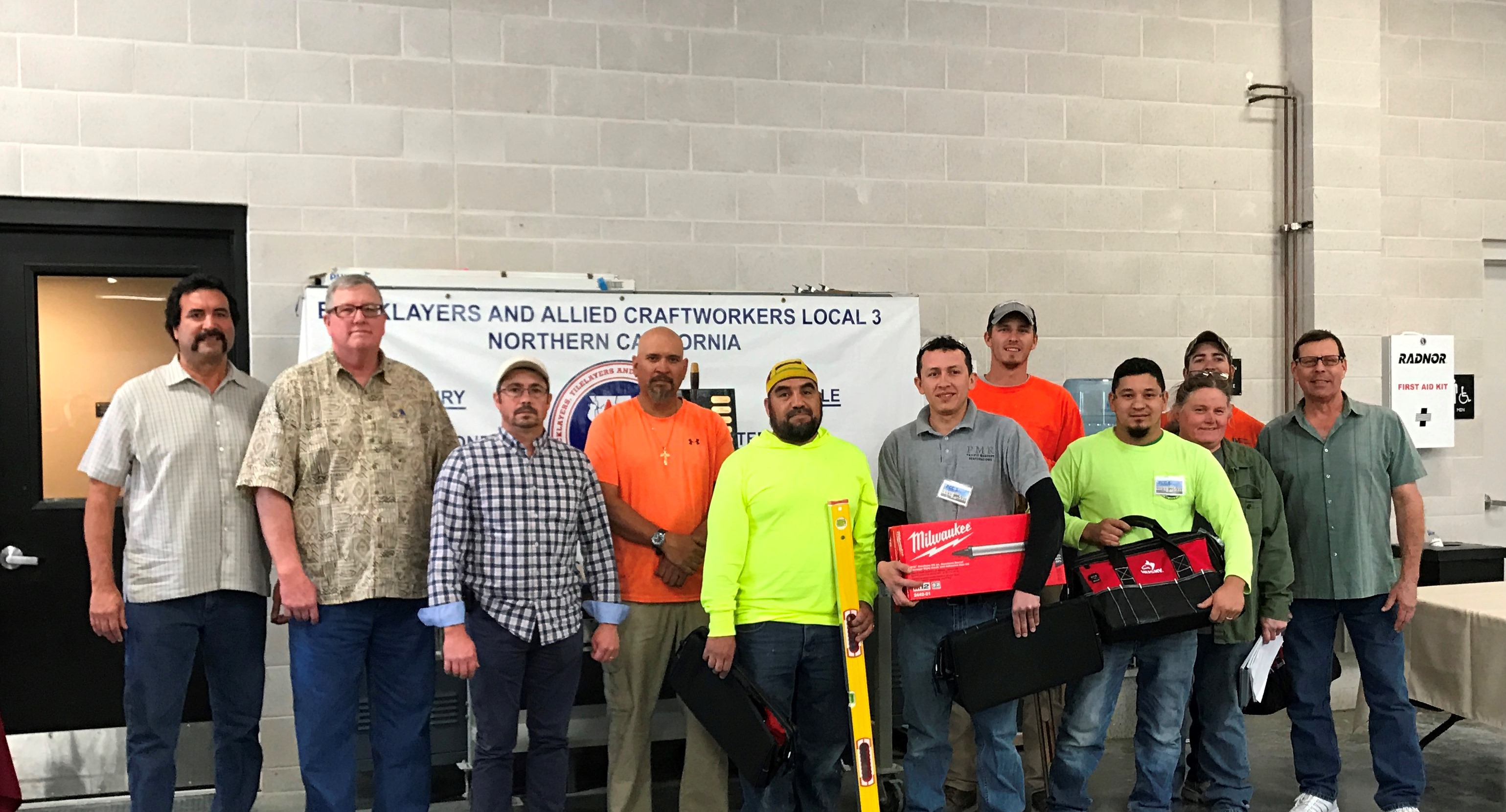 Picture Heading:
(L to R) BAC President Dave Jackson, Apprenticeship Coordinator Joe Sunquist, Secretary Treasurer Troy Garland, 2nd place marble mason Marcellino Haley, 1st place marble mason Luis Hinojosa, 1st place PCC Ismael Nunez, 1st place bricklayer David Biczkow, 2nd place PCC Carlos Valle, Instructor Laurie Harris, 3rd place bricklayer Kevin Mallett and Vice-Chairman Gary Peifer. (2nd place Brick, Lamal O'Neal and 3rd Place PCC Daniel Jaquez, not shown)