From the desk of Troy Garland:
On October 1st, BAC Journeymen bricklayers competed in the "Fastest Trowel on the Block" competition and our apprentices competed in the "Masonry Skills Challenge." The event was held at the Basalite block plant in Dixon CA. Basalite always puts on a well-organized event with great food, music and fun for the kids. The Fastest Trowel competition had 24 bricklayers from all over California. The following BAC 3 members did a great job representing BAC Local 3: Dago Fierro, Mario Fierros, Tyrone Oppy, Felipe Lopez, Felipe Pena, Emmanuel Enriquez, Brian Sunquist, Carlos Machado, Dave Jones Jr., Sergio Moreno and Jose Navarrete.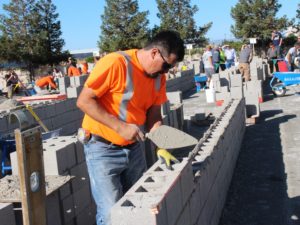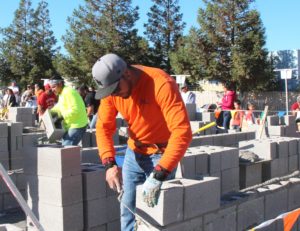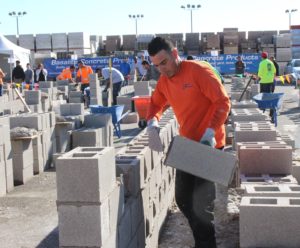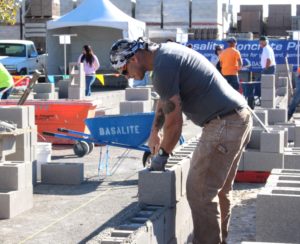 The Masonry Skills Challenge had a different project for each year apprentice. The following apprentices did a great job working under pressure: First year apprentices: Presley Prater 1st place, and Phillip Calloway 2nd place. Second year: Jordan Paraskevopoulos 1st place Mike Granato 2nd place, Kevin Mallett 3rd place and Jon Suliven 4th place. Third year apprentices: Frank Smith 1st place, Robert Prater 2nd place and Curtis Jackson 3rd place. Presley, Jordan and Frank will be competing in the Masonry Skills Challenge in Las Vegas on January 18th. Congratulations to all our BAC members and good luck to our apprentices in Vegas.
Tile journeymen training is now mandatory in the current agreement. Part of the required training is OSHA training. OSHA classes will now be available on-line through the International Masonry Institute (IMI). IMI designed the on-line courses with specific safety topics that focus on what our crafts face on the job site. There will be no cost to the member for these on-line courses. More information will be coming soon on all the required and available classes for tile members. In addition to our tile members; the IMI OSHA training will be available for all our crafts very soon. We will keep you posted.
Upcoming classes for Tile Setter Journeymen
Thursday, November 10th – CPR/First Aid Training
Friday, November 11th – CPR/First Aid Training
Saturday, December 10th – ACT Orientation
Saturday, December 17th – Gauged Porcelain Tile Panels (TPT)
Please call the Tile Apprenticeship to sign up for these classes @ 510-632-8453
For school schedules and journeyman upgrade classes, please visit www.nctijatc.org
SAVE THE DATE – BAC LOCAL 3 CRAB FEED SATURDAY, JANUARY 28TH