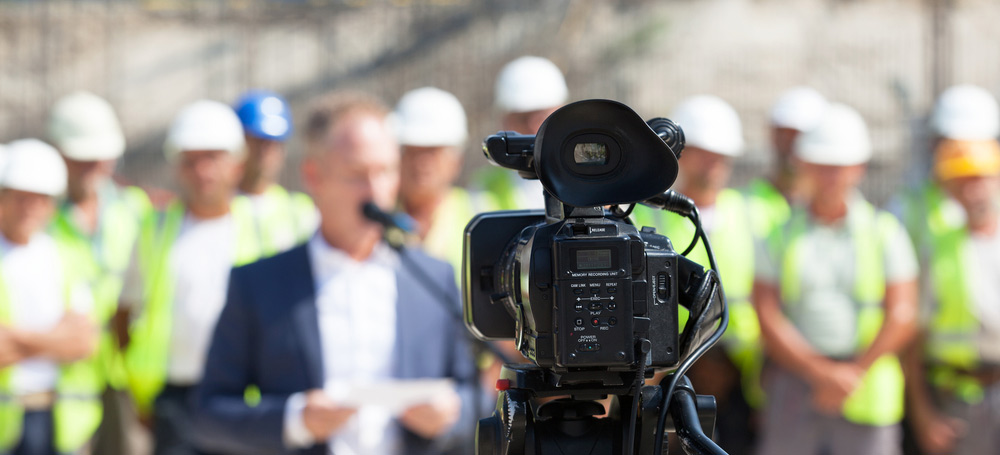 From the Desk of Dave Jackson:
I wish all BAC 3 members a Merry Christmas, and a Happy and Prosperous New Year!
We have been prosperous the last few years as the economy improved and construction activity increased along with it. Unions have tracked and monitored jobs to assure as many as possible become union projects. Signatory contractors have worked aggressively to capture as many projects being bid as their office and field staff can handle. That said, we have a way to go just to get back to our work hours and membership numbers from as recent as a dozen years ago.
Building and maintaining a strong local union is the first step. In 2018 we celebrate 25 years since local 3 was established by merging nine BAC local unions together.  A lot of us members that spoke on the record at a merger meeting some 25 years ago wanted to keep our local union autonomy. Over the years, we have seen the advantages of merging for members and contractors.
Members can keep their local strong by being active in the local; attend meetings, work safe, keep certifications up to date, be productive on the job, enforce the working agreement, train apprentices, work in a professional manner that has always separated us from the non-union. Look for others performing BAC covered work on your job and talk to them. Do your part and contact a local Field Rep if they are not BAC members. As IUBAC President Boland has stated, "Let our principles guide our treatment of fellow members as well as those who would join us".
Local union reps will work with local Building Trades councils in their jurisdictions, attend City council meetings, planning commission meetings, school board meetings, and Project Labor Agreement negotiations. We must all continue to endorse labor friendly candidates, vote, and elect those who have our interests in mind and will support us. We have continued success with this in California, which has been a huge advantage. Many of our sister locals across the country do not have that luxury at the state level, and are dealing with regular assaults on labor. Sadly, we all share that problem on the Federal level.
All trade unions need to work with local building trades and the State building trades councils. We must support all trades as well as our own, respect each other's work jurisdiction, and honor picket lines for all trades to be successful.
If we can do all these things, I believe we will continue to be prosperous in the coming years, even when the economy eventually slows down. I look forward to the New Year and continuing the necessary activities listed above, and I hope you do as well.
I would like to thank all the Retirees that have attended Luncheons this year. Your hard work and commitment to our local laid the path we are on today. We have published a few articles written by retirees in our Newsletter recently, and look forward to more articles and pictures we can include in the future.
Our Semi-Annual General Meeting was held on November 4 in Manteca. Thank you to the members who took the time from their weekend to attend this informative meeting. Reports were well presented by all Officers and Field Representatives with open discussion throughout the meeting. I was particularly gratified to see new members in attendance and participating. Attending the General meetings is a great way to stay involved with your union and get the information you need. I hope to see you at the next General Meeting in Oakland on May 12, 2018.
Our 19th Annual BAC Local 3 Crab Feed is on Saturday, January 27, 2018. All proceeds benefit the Sullivan-Kraw Scholarship fund. Flyers have been mailed to you. This is the only fundraiser for our scholarship fund, so please do your best to attend or contribute to a great cause.
Work Safe and honor all pickets
Dave Jackson